Video from Charleston Water Describes What Backflow Is
The term "backflow" references the water supply system in your home. A backflow issue means that instead of water flowing down your drain, through your system and out of your house. It instead, is flowing back through your plumbing system and into your home or drinking water supply.
Symptoms of Backflow Problems
In general, you should have clean and clear, free flowing water coming from all the faucets in your home. If the water coming from your faucet is discolored, has a foul odor, or has irregular flowing patterns, you may have a backflow issue.
Backflow issues can cause drinking water to become contaminated and pose a serious risk to the health of you and your loved ones. If you are concerned you may have a backflow issue, please have your system analyzed by a licensed plumber.
What Causes Backflow in Plumbing?
Backflow issues can be caused by a break in the water line, pipe pressure changes, water accumulation from sprinkler systems, just to name a few. If you encounter a backflow issue in your home, a backflow preventer is the solution to your problem.
What is a Backflow Preventer?
The main cause of backflow is irregular back pressure inside your plumbing system. This can mean either high or low pressure. A backflow preventer has a series of check and relief valves that balance the pressure in your system and prevents water from re-entering the drinking supply. Even in the event of a serious drop or increase in pressure, a backflow preventer will prevent contaminants from entering the drinking water supply line. Certain cities and municipalities require backflow preventers to be installed in addition to certain applications to keep your drinking water safe from pollution.
Backflow Preventer Installation
Backflow preventers should be installed by a licensed backflow plumber to ensure the device is installed to code. The type of backflow device is dictated by the potential risk of contamination on the property. There are different types of backflow devices available that your city or municipality will allow to be installed.
Backflow Testing
Absolute Plumbing & Boiler has performed backflow testing for many years and can help keep your drinking water safe. Certain cities require testing for backflow testing annually, at the time of installation or if any repairs have been made to your plumbing system. The backflow testing process consists of your water service being temporarily paused and analyzation of your backflow preventer and water pressure. A series of check and relief valves must be tested with a special gauge to ensure they are performing well. Once the device has been tested, the readings and recordings are filed with your city.
Backflow Preventer Repair
Sometimes a backflow device may begin to leak or fails inspection that requires repair. Rebuilding a backflow preventer can save money rather than purchasing a completely new unit. Backflow repairs must be made by an experienced plumber.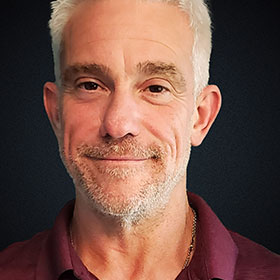 Don't Hesitate - Contact Absolute Plumbing and Boiler Today!
Master plumber, Dan Moss is licensed, insured and bonded in the State of South Carolina.
Please call (843)594-0999 or email us today to schedule service.We look forward to hearing from you.
(843) 594-0999
Email Us