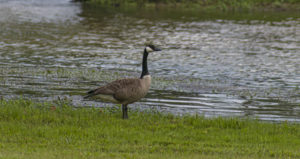 Your plumbing system is a vital part of your everyday life. Absolute Plumbing and Boiler is a local plumber in Goose Creek South Carolina that has spent the past 30 years studying and perfecting plumbing repair services to ensure your plumbing system is operating in top form.
With big box stores and YouTube videos, it's tempting to attempt to repair your plumbing system yourself. Plumbing systems are complex sets of pipes, fixtures, and appliances that an expert plumber should maintain. Since 1992, Absolute Plumbing & Boiler has encountered many D-I-Y projects that started out as a way for the homeowner to save money and ended up causing damage and costing the homeowner additional money. Money aside, repairing your plumbing system yourself can be dangerous. Professional plumbers have the right tools, knowledge, and expertise to solve your plumbing problems quickly and for a fair price.
Licensed Master Plumber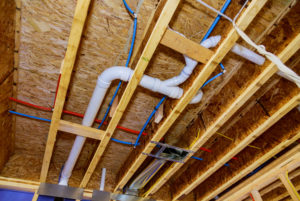 It can be difficult to find a state licensed plumbing contractor. Absolute Plumbing & Boiler is fully licensed, bonded and insured in the state of South Carolina. Serving residential, commercial, and new construction clients, Absolute Plumbing & Boiler is a Goose Creek plumber will complete your job with highest of quality standards.
Dan Moss is the owner and plumber you will work with when you call Absolute Plumbing & Boiler. Dan is a master plumber with a vast knowledge of all types of plumbing issues and systems. Dan operates Absolute Plumbing & Boiler differently than almost any plumbing service you may have come across in the past. Dan's goal is to establish a long-term relationship with you and get to know your plumbing system. Dan will take the time to talk with you, understand your problem and provide education on your options for repair and maintenance when an unexpected issue arises.
Plumbing Services
In addition to general plumbing services, Absolute Plumbing and Boiler provides expert level plumbing services such as:
Serving Goose Creek South Carolina and Surrounding Areas
Absolute Plumbing and Boiler is a local plumber located less than 10 miles east of Goose Creek South Carolina via US route 78. Dan at Absolute Plumbing and Boiler looks forward to serving business and homeowners in Goose Creek, SC and the counties of Berkeley, Charleston, and Dorchester. Absolute Plumbing and Boiler provides service to neighborhoods in Goose Creek such as:
Bay Village
Beverly Hills
Boulder Bluff
Braemoor
Brickhope Plantation
Bush Park Terrace
Camelot Village
Cokers Crossing
Crowfield Plantation
Devon Forest
Fairfax
Forest Lawn
Foxborough
Greenview Acres
Howe Hall
Indigo Place
Lakeview Commons
Laurel Hill
Liberty Hall Plantation
Longford Place
Longleaf
Marrington Villas at Cobblestone
Medway Landing
Montague Planation
Montague Pointe
Nello Farms
Oak Creek
Oaks Estates
Persimmon Hill
Pineview Acres
Royal Oaks
St. James Estates
Westminister Heights
& More!!!
Plumbing System Repair & Maintenance
Certain plumbing systems like sewer drains and sump pumps require a professional plumber to provide routine maintenance as a preventative measure. Absolute Plumbing and Boiler can provide a maintenance schedule for your home's major plumbing systems to ensure they have the best chance at staying in running order. Dan goes above and beyond and will reach out to you to let you know that it's time to check your water heater or backflow preventer.
Emergency Plumbing Service 24/7
On an as-available basis, Absolute Plumbing and Boiler offers 24/7 365 Emergency Plumbing Service. Call 843-594-0999 if you require an emergency plumber.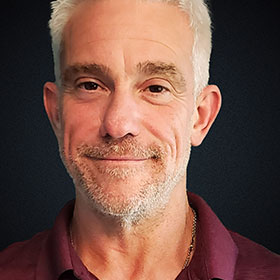 Don't Hesitate - Contact Absolute Plumbing and Boiler Today!
Master plumber, Dan Moss is licensed, insured and bonded in the State of South Carolina.
Please call (843)594-0999 or email us today to schedule service.We look forward to hearing from you.
(843) 594-0999
Email Us
State Licensed Master Plumber
Bonded & Insured
Top-Level Workmanship
Fast Support