What Is a Sump Pump?
A sump pump is a submersible pump that pushes water out of your basement or crawl space to prevent flooding. The sump pump's purpose is to force water outdoors and away from the foundation of the home. If you have any water inside your basement, a sump pump is a necessary piece of equipment.
Sump Pump Installation
A pit is dug that creates the lowest point of your foundation. By digging the pit, we are giving unwanted water a place to run to. Absolute Plumbing and Boiler will install the sump pump inside the pit. The float of the sump pump will activate the pump once water reaches a certain level inside the pit, preventing the sump pump from cycling continuously.
Sump Pump Failure
You may ask yourself, why do sump pumps fail? The most common reason for sump pump failure is lack of power. It's very important to remember to conduct regular maintenance on your sump pump. If maintenance is not done to the pump, it will fail sooner than expected.
Maintaining Your Sump Pump
There are some things you can do as the homeowner to make sure your sump pump stays in top running order. Occasionally activate the pump by dumping a bucket of water in it. This will ensure the pump initializes and evacuates the water from the pit. This routine test of the pump will provide peace of mind that it is indeed in working order.
Battery Back Ups
In cases where there is a problem with the float or pump, older models may have a backup pump that will kick on. However, when there is no electricity to these older pumps, there will still be a failure. To ensure your pump has the best chance of operating under adverse circumstances, Absolute Plumbing and Boiler recommends a battery backup for your sump pump. A 12-volt battery can be connected to a charger so that even during a power outage your sump pump will continue to operate.
When Should I Replace My Sump Pump?
Unlike other appliances, you want to replace your sump pump before it fails. A sump pump failure can be catastrophic and costly as it results in a flooded basement and damage or loss of your personal possessions. Absolute Plumbing and Boiler recommends replacing your sump pump every 6 years, under normal operating conditions.
Sump Pump Monitoring
Your sump pump's status can be monitored by a variety of smart devices on the market today. Smart devices for sump pump monitoring can monitor if the pump is under power and how many gallons per hour is being pumped through your sump pump system. A tripped GFCI outlet can be difficult to notice as your sump pump will not have power, but the rest of your house will. A smart sump pump monitor can notify you on your smartphone or tablet when your pump is facing an issue.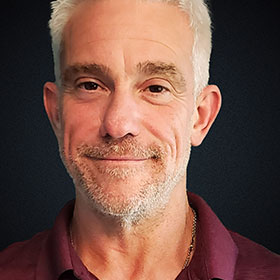 Don't Hesitate - Contact Absolute Plumbing and Boiler Today!
Master plumber, Dan Moss is licensed, insured and bonded in the State of South Carolina.
Please call (843)594-0999 or email us today to schedule service.We look forward to hearing from you.
(843) 594-0999
Email Us