What is a Slab Leak?
A slab leak is a term used in the plumbing industry referring to a water leak coming from a water line under a concrete floor of a structure. Residential homes or commercial buildings built on concrete slabs or pads typically have water supply lines running under them to deliver water to the inside of the structure. If you find yourself with a concrete slab or pad, then you may be concerned about a slab water leak.
Water leaks under concrete slabs can occur in any type of water line, copper, galvanized metal, or plastic (CPVC or PEX). Many factors can contribute to a slab leak.
Slab Leak Detection
Many companies advertising slab leak detection services cut holes in walls to find water lines and use a "process of elimination" method to find the leaking water line. Their solution is to re-route the leaking water line and bypass the slab leak and solve the issue. This process is outdated and takes hours to perform. Just to find out what water line is leaking can cost you hundreds and sometimes thousands of dollars before the leak is even repaired!
Foundation leak detection doesn't have to be hard. Dan Moss, owner and master plumber at Absolute Plumbing and Boiler uses years of slab construction knowledge, advanced leak detection and line locating equipment to find your slab leak. Through years of experience Absolute Plumbing and Boiler has developed their diagnostic systems and can offer a lower slab leak repair cost than the competition!
Slab Leak Repairs
After finding your slab leak and the faulty water line, Absolute Plumbing and Boiler will be able to provide options to correct the problem. Fixing a slab leak can sound scary, but Absolute Plumbing and Boiler can be trusted to find the best solution for you. Absolute Plumbing and Boiler provides full-service leak detection and repair, cutting out the middleman, saving you time and money!
Slab Leak Repair Options
Spot Repair, Pipe Repair
Open up concrete floor, repair water line and patch floor.
Re-pipe or Reroute Water Lines
Dependent on the location of the leak, it may be less expensive to abandon the leaking water line and run a new one from a different location.
Absolute Plumbing and Boiler's slab leak repair system will provide the best repair for you and your budget!
Some Common Causes of Slab Leaks:
Friction Betweeen Pipe & Hard Object
Shifting of Foundation/Concrete Slab
Defective Pipe Material
Poor Pipe Installation Practices
Symptoms of a Slab Leak
Higher than normal water bills
Mysterious sounds of running water
Lower than normal water pressure
Warm spots on the floor
Short supply of hot water
If you have any of these symptoms, it is best to consult a slab leak plumber.
Is a Slab Leak Covered by Insurance?
This is a common question that can only be answered by your insurance company. Under certain circumstances insurance will pay for slab repairs but not pipe repairs. The answer often depends on the source of the damage. If the slab was damaged by an event or something that your home insurance policy covers, then the answer will be yes. But in cases of natural wear, such as a shifting foundation, the homeowner's insurance policy will not cover it. Please consult with your insurance company to find out if your slab leak can be covered under your policy.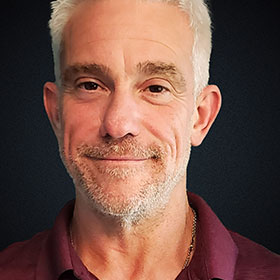 Don't Hesitate - Contact Absolute Plumbing and Boiler Today!
Master plumber, Dan Moss is licensed, insured and bonded in the State of South Carolina.
Please call (843)594-0999 or email us today to schedule service.We look forward to hearing from you.
(843) 594-0999
Email Us