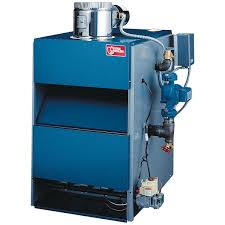 Your boiler, the heat source, can be considered the heart of your home.  Many people don't give their boiler a thought until there is an issue.  At Absolute Plumbing & Boiler we advocate for boiler maintenance. We are available 24/7 for your boiler needs and emergency service. We are here to perform diagnostic testing when the need arises for:
Inefficient heating
Leaking Boiler
Banging Boiler
Excessive use of water or gas
Dan Moss's standard procedure is to offer personal service, trust and reliability at affordable prices. Delivering knowledge and craftsmanship on every job is his mission. Having developed a niche in boilers, there isn't a situation that Absolute Plumbing and Boiler hasn't solved. Their portfolio of work includes:
Older homes
New construction
Renovations
Commercial properties
A favorite part of the business is educating clients. This includes us understanding what the needs are for your family or business and your budget. We take the time to educate you on the available options on the market, including the pros and cons to all options, the latest technology and environmentally friendly or "green" options.
Seasonal Recommendations Boiler Maintenance: Your Boiler should be inspected and tuned up by a licensed hydronics contractor annually before the beginning of winter. Having the system inspected and tested by a qualified technician will keep your system running efficiently and minimize the chances of a break down during the winter.
Water Heater Maintenance: Annually your water heater should be flushed to remove debris. The burner assembly and ignition system should be cleaned and tested. Water heater exhaust should be inspected for proper operation. Performing this annual service can add many years to the life of your water heater.
Absolute Plumbing & Boiler promise that our work is done expertly and efficiently so you can live and work comfortably. Please request an appointment online or call (843)594-0999.