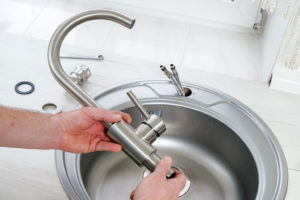 If you're looking for plumbers in Ladson, South Carolina; look no further than Absolute Plumbing and Boiler. Since 1992, Absolute Plumbing and Boiler has been delighting customers by providing high quality plumbing services. When you hire Absolute Plumbing and Boiler and Dan Moss, you have a plumber you can trust.
State Licensed Plumbing Contractor
Absolute Plumbing and Boiler is a state licensed plumbing contractor in South Carolina. Bonded, insured, and licensed, Absolute Plumbing and Boiler provides plumbing services to residential, commercial, and new construction clients.
Full-Service Plumber
No plumbing problem is a problem for Absolute Plumbing and Boiler. Whether you have a faucet leak or a clogged sewer main, Absolute Plumbing and Boiler is standing by and ready to help fix your plumbing system. Absolute Plumbing and Boiler is a full-service plumber in Ladson South Carolina.
In addition to general plumbing services, Absolute Plumbing and Boiler provides expert level plumbing services such as:
Master Plumber near Ladson South Carolina
Dan Moss is the master plumber at Absolute Plumbing and Boiler. When you make your first service call, he will answer the phone and will be the plumber that provides your service. Dan makes an extra effort to get to know you, your plumbing system, and any plumbing problems you are experiencing. Having one point of contact for your plumbing service is invaluable in these days of corporate plumbing companies. Dan has been providing plumbing services for over 30 years and is a someone you can count on.
Plumbing Maintenance Plans
Absolute Plumbing and Boiler takes a proactive approach to maintaining your pipes. During his first visit, Dan will offer to create a plumbing maintenance plan for the items in your home that require routine attention. This may include sump pumps, water heaters, sewer mains and more. Take the stress off you and your pipes and let Absolute Plumbing and Boiler keep your plumbing in top notch running order.
Serving Ladson South Carolina and Surrounding Areas
Avenue of Oaks
Bellwood
Brookhaven
Buckshire
Chandler Village
Charleston Chase
Eagle Run
Fairlawn
Grand Oaks Preserve
Hunters Bend
Jamison Terrace
Limehouse Village
Limehouse Villas
McKewn
Moss Point
Spencer Creek Woods
Summer Park
Summerhaven
Summerwood
Tranquil Estates
Tranquil Hill
24/7 Emergency Plumbing Service
24/7 Emergency plumbing service is provided on an as-available basis. Please call 843-594-0999 to get an estimated arrival time from Absolute Plumbing and Boiler.
Plumbing Reviews
Absolute Plumbing and Boiler has nearly 50 pages of 5-star reviews. Click here to read some kind words from our clientele.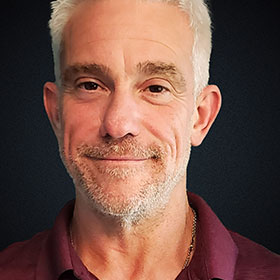 Don't Hesitate - Contact Absolute Plumbing and Boiler Today!
Master plumber, Dan Moss is licensed, insured and bonded in the State of South Carolina.
Please call (843)594-0999 or email us today to schedule service.We look forward to hearing from you.
(843) 594-0999
Email Us
State Licensed Master Plumber
Bonded & Insured
Top-Level Workmanship
Fast Support