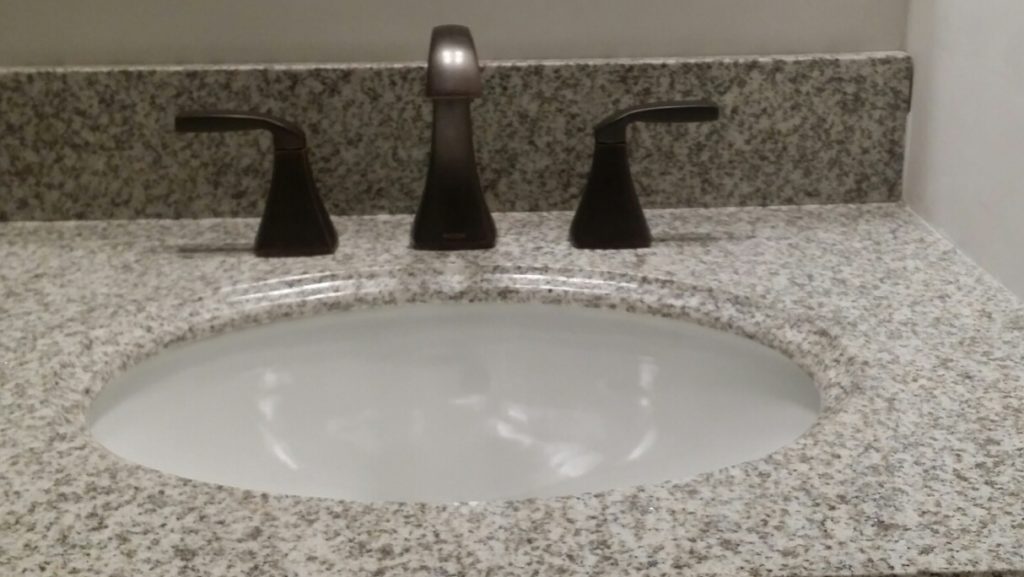 Leaking faucets, toilets and sinks can lead to wasted money and even damage to your home. We have all experienced that dripping faucet that keeps you up at night. The toilet that mysteriously flushes all by itself. Maybe, its the wet spot in the bottom of the kitchen sink cabinet that you can't seem to figure out where it is coming from.
Since 1992, Absolute Plumbing & Boiler, a local plumber near Elyria, has installed repaired and replaced many styles and brands of faucets, sinks and toilets.
Faucet Repair
If you have a leaking or dripping faucet you should have it repaired or replaced by a local plumber near you right away. Ignoring the problem will just cost you more money in the long run or possibly even damage a part of your home.
Repairing the faucet may be a good option to solve the problem. If the faucet is still in good condition on the outside, replacing the parts inside the faucet will stop the leaks and save you money.
Sometimes, replacing the faucet makes more sense economically. There are times when faucet repair parts are no longer available or they are just to expensive. You may just not like the faucet anymore and this is when replacing the faucet is a great option.
Local plumber Dan Moss is very experienced in helping you decide whether to repair or replace your leaking faucet.
Toilet Repair
Toilets are a vital fixture in protecting the health of your home and family. Leaking toilets not only waste water but can damage ceilings and floors. Water on the floor around the toilet, hissing sounds, and clogged toilets are just a few signs you may need a plumber.
Repairing your toilet can save you money and increase the performance. Installing a new flapper or a fill valve can bring a toilet back to life. Replacing the wax seal can prevent leaks on the floor or through the ceiling.
Maybe, you no longer like your toilet. It might be to short or repeatedly clogs. Today's high efficient toilets are designed to be clog free and have better water saving components.
We carry a wide variety of toilets, and toilet repair parts for your home in Elyria. We are a local plumber near you, here to assist you with all your plumbing needs.
Bathroom, Kitchen and Laundry Sinks
Some of the most basic of daily tasks that we perform around our home require the use of some type of sink. Maybe your washing dishes after dinner in the kitchen sink. The kids just got home from football practice and you soak their uniforms in the laundry sink.  When you brush your teeth you use a bathroom sink.  Sinks are a big part of our lives. Sometimes they leak and need repairing. Maybe the sink is cracked and needs to be replaced. There are many options for repairing or replacing your household sinks.
There are many items around a sink that can leak and may require the attention of a plumber. Drains can leak and caulk seals fail. Many of these items are minor repairs and can be fixed rather quickly by an expert plumber.
Sinks don't last forever. Maybe the color is outdated or the finish is chipped. Today's sinks are built to last longer. Whether, it is a laundry sink, bathroom sink or a kitchen sink that needs replaced, Elyria plumber Dan Moss is here to help.
Absolute Plumbing & Boiler – Plumber Since 1992!
Since 1992, Absolute Plumbing & Boiler, a local plumber near Elyria, OH, has been providing quality and affordable plumbing repairs and boiler services.
Absolute Plumbing & Boiler promises that our work is done expertly and efficiently so you can live and work comfortably. Please request an appointment online or call 440-541-7642.