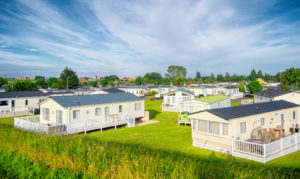 If you need a reliable mobile home plumber in Ladson, South Carolina, look no further than Absolute Plumbing and Boiler. With over 25 years of experience, Absolute Plumbing and Boiler has specialized in mobile home plumbing repair and maintenance, earning the trust of mobile and manufactured homeowners in North Charleston, Moncks Corner, and Goose Creek.
Not all plumbers are equipped to handle mobile and manufactured home plumbing needs, but Absolute Plumbing and Boiler follows strict guidelines set by the United States Department of Housing and Urban Development to ensure the highest level of performance and safety in their work. These guidelines have been created specifically to ensure that plumbing systems in mobile and manufactured homes are installed and maintained safely and efficiently. Owner, Dan Moss, is a master plumber with decades of experience working on mobile home plumbing systems. Dan's background and expertise have enabled Absolute Plumbing and Boiler to become one of the most reputable mobile home plumbers in the area.
Mobile Home Plumbing Services
Mobile Home Pipe Repair
Mobile home piping problems can stem from using improper materials or faulty installation methods, leading to both major and minor issues. Over time, these issues can escalate, resulting in costly repairs. Having a professional plumber analyze your mobile home's pipes can save you a considerable amount of money in the long run. Absolute Plumbing and Boilers specializes in mobile home plumbing repair and maintenance. They'll thoroughly inspect your pipes and fittings to ensure they're in good condition, giving you the peace of mind, you deserve. If a pipe repair is needed, we'll provide prompt and proficient repair or replacement services to get your system back up and running in no time. Choose Absolute Plumbing and Boiler for all your mobile home plumbing needs and let us help you save money and avoid future plumbing issues.
Mobile Home Water Heater Repair & Replacement
It's crucial to use water heaters specifically designed for mobile and manufactured homes, as they must meet the rating standards set by H.U.D. It's worth noting that not all residential water heaters are suitable for these types of homes. Typically, mobile home water heaters are smaller in size and have unique features compared to those intended for traditional homes. Proper placement and installation are also crucial factors, as the location of the water heater must have enough space for the equipment and heater tanks, as well as proper ventilation. When selecting a water heater for your mobile home, there are other factors to consider, including side-mounted inlets, specific temperature and pressure relief valves, and sealed combustion gas heaters. Choosing the right water heater for your mobile home can ensure that your hot water needs are met while complying with safety and regulation standards.
Mobile Home Heat Tape Installation & Maintenance
Heat tapes, or heat trace cables, are a common solution for preventing pipes from freezing in cold weather in mobile homes.
Given that mobile homes are often built on raised foundations, they can be particularly vulnerable to freezing temperatures. To prevent pipes from freezing, heat tapes can be installed on water pipes. Mobile homes are also more susceptible to drafts and air leaks, which can increase the risk of frozen pipes. Installing heat tapes can help mitigate this risk by providing warmth to the pipes even in cold conditions. In addition, mobile homes may have less insulation compared to traditional homes, which can further increase the risk of frozen pipes. Heat tape can provide an extra layer of warmth to the pipes, compensating for the lack of insulation.
Why Choose Absolute Plumbing & Boiler for Your Mobile Home?
When you hire Absolute Plumbing and Boiler, you can be confident that we will provide high-quality plumbing services that will exceed your expectations. You'll be hiring a mobile home plumber that is dedicated to delivering excellent customer service and top-notch workmanship. Absolute Plumbing and Boiler takes pride in their work and strives to achieve complete customer satisfaction with every job we undertake.
Whether you need a simple mobile home plumbing repair or a complete system replacement, you can count on Absolute to get the job done right the first time. Flexible scheduling options are available to accommodate your busy schedule, and Dan is always available to answer any questions you may have. Choose Absolute Plumbing and Boiler for all your mobile home plumbing needs and experience the difference that reliability and experience can make.
Providing Plumbing Services to Mobile Home Residents of Ladson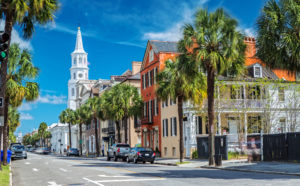 Absolute Plumbing and Boiler invites you to check out their reviews to get an idea of the quality of their work from past customers. They have proudly served residents of Ladson, South Carolina in various communities, including Southern Palms, Sineath Estates, Creekside, Ryefield Mobile Home Park, Baywood, Sweetgrass Estates, Crestview Mobile Home Park, Wood Oak Mobile Home Park, Royal Manor, Plantation Acres, R and D Mobile Home Park, Royal Court, Flynn's Mobile Home Park and more!
If you need a trustworthy and dependable mobile home plumber, look no further than Absolute Plumbing and Boiler. They will work with you to make informed decisions that fit both your home's needs and your budget. Give them a call today!