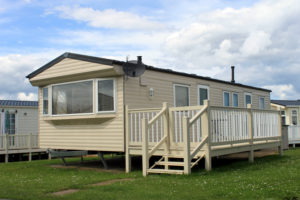 Since 1992, Absolute Plumbing and Boiler has specialized in mobile home plumbing repair and maintenance. Not just any plumber can be trusted to work on mobile and manufactured homes, nor can you assume that all plumbers provide mobile home service.
Absolute Plumbing and Boiler is a reliable mobile home plumber in Summerville South Carolina that you can trust as they adhere to the U.S. Department of Housing and Urban Development (H.U.D.) standards that apply to mobile homes. Dan Moss, owner of Absolute Plumbing and Boiler, has a vast amount of experience plumbing mobile and manufactured homes. As a master plumber, Dan knows and understands H.U.D. standards and is an expert in the field of mobile home plumbing repair. This sets Absolute Plumbing and Boiler apart from other plumbing companies that work on mobile homes.
Common Mobile Home Plumbing Services
Mobile Home Water Heater Repair and Installation
Water heaters used in mobile and manufactured homes must be rated for mobile homes by H.U.D. It is important to understand that not any residential water heater will work in these prefabricated homes. Typically, water heaters for mobile homes are smaller in size and have unique features as compared to those designed for conventional homes. When it comes to placement and installation, the location of the water heater must have room for the equipment and the heater tanks with proper ventilation. There are other differences and considerations that must be made when choosing a water heater for your mobile home. This includes side mounted inlets, specific temperature and pressure relief valves and sealed combustion gas heaters.
Mobile Home Heat Tape Check and Installation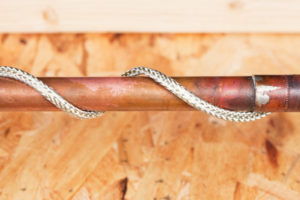 Frozen pipes are always a concern during the colder months in South Carolina. The installation of heat tape is an affordable way to prevent frozen pipes in prefabricated homes. There are different types of heat tape. Absolute Plumbing and Boiler will help you determine that you are using the proper heat tape and that it is installed effectively to prevent the larger problems that arise from frozen pipes.
Mobile Home Pipe Repairs
It is common to find improper materials and techniques used to plumb the under belly of mobile and manufactured homes. This can result in the manifestation of larger problems over time. It is important to have the under belly of your mobile home inspected by a plumbing professional to ensure compliant materials and techniques have been used and there are no cracked pipes and/or fittings. This especially applies to older mobile homes. Absolute Plumbing and Boiler provides pipe repairs and replacement in mobile homes.
Other Common Mobile Home Plumbing Problems
Thumping when water is running or draining
Slow Drains
Backflow into Bathtub when toilet is flushed
Bad odors
Low water pressure
If you are having any of these problems, Absolute Plumbing and Boilers can help!
Proudly Serving Summerville South Carolina and Surrounding Areas
Absolute Plumbing and Boiler encourages you to read reviews to learn firsthand what past customers looking for plumbers that work on mobile homes have said about their experiences. Absolute Plumbing and Boiler has served Summerville South Carolina residents in Crestview Mobile Home Park, Creekside, Baywood, Wind Gate, Greene Pointe, Sand Hill, South Main Mobile Home Community, Summer Village, The Village, Wilmor Acres, Wood Oak, Glendale Park, Hershey Mobile Home Park, Royal Court, Shante Circle, Summer Hill and Summercreek.
If you are looking for a reliable mobile home plumber that you can trust, give Absolute Plumbing and Boiler a call. They will guide you in making the decision for your home and your budget!