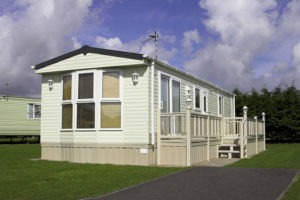 If you are looking for a mobile home plumber near North Charleston South Carolina, look no further than Absolute Plumbing and Boiler. For over 25 years, owners of mobile and manufactured homes have trusted Absolute Plumbing and Boiler to manage their plumbing needs inside and out.
Reliability and experience are key factors when hiring a mobile home plumber. Absolute Plumbing and Boiler follow the H.U.D. (United States Department of Housing and Urban Development) standards written specifically as guidelines for plumbing systems in mobile and manufactured homes. Owner of the company, Dan Moss, is a master plumber with decades of experience working on the plumbing of mobile homes. Dan and Absolute Plumbing and Boiler follow H.U.D.'s guidelines for performance and safety. Dan's background and reliability is why Absolute Plumbing and Boiler stands apart from the competitive plumbers in the area who provide mobile home plumbing repair.
General Mobile Home Plumbing Services
Pipe Repair in Mobile Homes
Major and minor issues with mobile home piping often result from the use of the wrong material or faulty methods. In these cases, issues with leaking compound as time passes resulting in a much larger and costly repair. Having your mobile home's pipes analyzed by a professional plumber can save you a tremendous amount of money over time. Absolute Plumbing and Boiler will make sure your mobile home's pipes and fittings are in decent shape and give you peace of mind. If a pipe repair is needed, they will provide proper repair and/or replacement in a timeline and proficient manner.
Installation & Repair of Water Heaters
Not every residential hot water heater is suitable for use in a mobile or manufactured home. To follow code, a water heater that is installed in a mobile home must be rated as such by H.U.D. In comparison with water heaters rated for conventional homes, you will find that those rated for use in prefabricated homes are smaller in size and offer special features.
Placement is of utmost concern when you are installing a water heater in a mobile home. The water heater must be installed in a location where there is ample room and ventilation for the heater tank and tertiary equipment. Additionally, when buying a water heater for a mobile home, there are other things you should consider such as inlet mounting position, pressure and temperature relief valve type and sealed combustion gas heaters.
Heat Tape Installation and Evaluation for Mobile Homes
The number one reason for service calls to mobile homes during the winter season is frozen pipes. Heat tape installation is a low-cost alternative! There are a variety of heat tapes available for mobile and manufactured homes today. If you are unsure of the best solution and are looking for an installer, Absolute Plumbing and Boiler is here to assist. They can recommend the best product for your situation and ensure proper installation to avert the bigger issue of frozen pipes.
Other Common Mobile Home Plumbing Problems
A pounding sound when water is running or draining
Slowed drainage
Toilet flushing leading to bathtub back ups
Unpleasant smells
Lack of desired water pressure
Absolute Plumbing and Boilers can help resolve this and any other plumbing issues in your mobile home! If you're looking for a mobile home plumber near North Charleston South Carolina, then look no further than Absolute Plumbing and Boiler!
Proudly Serving North Charleston South Carolina and Surrounding Areas
Absolute Plumbing and Boiler has been providing plumbing service to mobile homeowners since 1992! Read the reviews of other customers' experiences. Absolute Plumbing and Boiler has provided plumbing repair and installation to the people residing in Ashley Arbor I & II, Deerwood Acres, Evanston Mobile Home Park, Hawthorne Cit Community, Lake Ashley Mobile Home Park, Lakeside, Otranto Acres, Whispering Pines, Deerhaven Mobile Home Park, Langley Mobile Home Park, Charlestowne Village, Deer Park Trailer Court, Oakwood Mobile Home Park and more. When you need to hire a trusted mobile home plumber, call, or email Absolute Plumbing and Boiler. You can rest assured they will help you make the best decisions for your mobile and your budget!