Plumbing Repair in Avon Ohio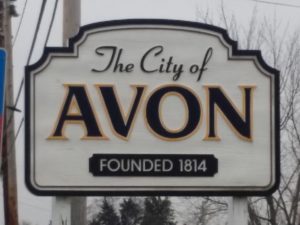 With the growth of a city comes the need for plumbing repair in Avon Ohio. Over the last few years, the city of Avon has grown immensely, both in residential and commercial properties. With its growing numbers in structures, it's up to the plumber to be aware of each rule and regulation the City of Avon  has provided when it comes to plumbing designs and codes.
Absolute Plumbing and Boiler prides itself on consistently being up to date on the Ohio Residential Codes and Avon's regional plumbing codes. Our mission is to be sure to effectively solve any plumbing problem in your home.
Sump Pump Repair and Installation
A lot of Avon homes operate with a sump pump. They are designed to get rid of ground water from around your home and to prevent it from entering your house.
But how do you know when your sump pump is failing to do its job? Unfortunately, it's too late when you, the homeowner, become aware of the problem. Water will begin to fill your basement, potentially costing you an enormous amount of money in damage to both your home and personal items.
Here are some signs for when it's time for your local plumber to check your sump pump:
Noisy operation
Insufficient maintenance
Fails to get rid of water from the pit
If you are a homeowner in Avon and your sump pump is demonstrating any of these signs, be sure to contact Absolute Plumbing and Boiler.
Hot Water Heater Repair in Avon Ohio
When it comes to hot water heaters, all of them have the same function; maintain and supply domestic hot water. Even though they all have the same function, they don't all operate at the same rate. Do you have a plan for when your water heater starts to leak? Or maybe when it stops heating your water properly? That is when it's time to get help.
When it comes to your hot water heater repair, or installation; reach out to your local plumber in Avon Ohio for assistance. Call Absolute Plumbing and Boiler.
Gas Line Repair and Installation
As a homeowner, your house may have a gas line. This line is used to supply either propane or natural gas to your stove, furnace, water heater and any other appliance that may need gas to function. However, what happens when there is a break or rupture in the main gas line, allowing natural gas to leak out into the air that you and your family breathe?
One of the first signs you may notice if your house has a gas leak is by hearing a hissing noise. This noise is coming from the area where gas is escaping from the line. Another sign of a leak is if you smell the odor of rotten eggs.
A gas line can leak for many reasons, including: if the line is old and worn, if there has been extensive weather damage to the line, or if it was improperly installed.
It is vital that if you witness any of these signs, you get everyone of our your house and call 911 to report the issue. After you report the issue, it is important to call your local expert Avon plumber for immediate help with your gas line repair.
You should never try to handle a gas line repair yourself. It is required to make sure your gas line is safe and not a danger to you and your health. If you believe there is a gas leak in your home, contact Absolute Plumbing and Boiler for expert plumbing repair in Avon Ohio to ensure a safe environment for you and your family.
Drain and Sewer Cleaning
As a home or business owner, your property is made up of different drainpipes, both inside and outside of your structure. When installed correctly by a plumber, these drain pipes work together to get rid of any used water and waste in your home; ensuring health and safety for you and your family.
But what happens when those pipes lose their function and start to clog, break, and even leak…other than leading to headaches for you, the homeworker? It's time to call your local plumber.
No matter how big or small of a problem your pipes are creating, our Avon plumbers are exceptional when it comes to repairing your clogged drains and cleaning out your sewers. We have the knowledge and equipment to ensure a correct inspection and repair, including the ability to virtually inspect your pipes with the Ridgid See Snake Sewer camera.
Backflow Testing, Repair and Installation
Today, many Americans are focused on their health. Many have questions about what foods are healthy and safe for themselves and their families. But what about when it comes to drinking water? Not only do you want to make sure your drinking water is safe to consume, you want to be sure it's free from pollutants and toxins. One key step in ensuring this is to have backflow preventers in place.
Once installed, a plumber must test this device, who is state licensed in backflow testing. State licensing is required during the time of installation, if any repairs are made to the system throughout its duration and must be renewed yearly.
To guarantee proper testing, repair and installation, your Avon plumber will test a series of check and relief valves with a particular gauge to confirm that they are performing to their standard. Once your backflow test is complete, your plumber will record the readings, as well as, document and file them with your city.
If you are in need of backflow testing, repair, or installation, give us a call to set up an appointment today!
Absolute Plumbing & Boiler – Plumber Since 1992!
Absolute Plumbing & Boiler has been providing quality plumbing repair in Avon Ohio for many years. Owner and operator Dan Moss holds five state recognized licenses in Ohio. As a state licensed professional plumber. His vast knowledge of residential plumbing repair will assure your home meets today's plumbing code.
If you are in need of a plumbing repair in Avon Ohio give us a call. As a local plumber near you, we promise that our work is done expertly and efficiently so you can live and work comfortably. Please request an appointment online or call 440-541-7642