Plumbing Repair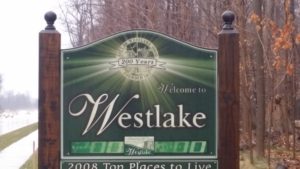 Plumbing is a critical part of everyday life.  It's a system designed to protect you and your home's health 24/7.
When plumbing systems malfunction it can be frustrating and inconvenient.
When these problems arise, having a professional plumber in Westlake who can solve the problem efficiently can save you time and money.
The city of Westlake has many local plumbing codes in place to ensure your home is safe.
As a local Westlake plumber, Absolute Plumbing & Boiler is constantly educating itself on local plumbing codes to make sure any work done in your home meets the city's standards.
Sump Pump Repair and Installation
Many of Westlake homes have sump pumps installed by your local plumber. These systems are designed to remove ground water from around your home. When these systems fail water begins to fill your basement and could potentially cause hundreds of dollars in damage to your home and personal items.
Signs that you may need a plumbing repair for your sump pump include: Noisy operation, a sump pump that fails to remove water from the pit and lack of maintenance. Absolute Plumbing & Boiler has an extensive background in sump pump repair, sump pump maintenance and sump pump installation in Westlake.
Need a Water Heater Repair or Installation in Westlake?
Water heaters are vessels installed by a plumber to supply hot water to your home. The average life expectancy of these units is ten to fifteen years. Water heater failure is inconvenient and can cause damage to your home. Noisy hot water heaters, lack of hot water and water on the floor near the water heater are all signs you may be in need of our water heater repair service.
There are many types of water heater on the market today. That doesn't change the sole purpose of these appliances. A water heater's job is to maintain and supply hot water to the home. When your water heater fails to do its job you may need help from our local plumber in Westlake. If you are in need of a water heater repair, replacement or maintenance give Absolute Plumbing & Boiler a call.
Gas Line Repair and Installation
Gas lines are pipes used to transport fuel to be used by people daily needs. Gas lines can leak over time. Most interior gas line systems are designed to run at a quarter pound to two pounds of pressure depending on the application. Raw natural gas has no odor and it can be difficult to detect a gas line leak. Because of this gas companies will add Mercaptan to the gas which gives it a distinctive odor. This is done intentionally to draw attention in case of a gas line leak.
Sometimes a new gas line installation is needed to deliver gas to a new appliance. Adding a new gas grill, clothes dryer, fireplace or a gas stove will require a qualified gas line plumber who is familiar with the code. If you are in need of a gas line leak repair or gas line installation call a local Westlake Plumber. Our vast knowledge plumbing repairs in Westlake will keep you and your home safe.
Drain and Sewer Cleaning
The ability of the drainage system in your home to carry waste water away is considered to be one of today's modern marvels of engineering. It is a luxury we sometimes forget to appreciate. You flush your toilet or take a shower and the water seamlessly goes down the drain, leaves your home and off you go about your daily routine. Then, it happens, your toilet clogs and overflows on the floor, there is standing water in your kitchen/bathroom sinks or maybe after doing laundry you notice water backing up the floor drain.
Plumbing systems are made up of many types of drain pipes inside and outside of your home. These drain pipes installed by a plumber, silently work to remove used water and waste from your home to keep you safe. When the system fails it can be a huge inconvenience. Plumbing pipes can clog, break, and begin to leak.
We specialize in clogged drains and sewer cleaning. No matter what problem arises with your drains our local Westlake plumber can help. From drain line cleaning to sewer camera inspections of your pipes, our plumbing repair services in Westlake, OH will quickly get you on your way.
Backflow Testing Services
Backflow preventers are required in Westlake, Ohio for certain applications to keep your drinking water safe from pollutants and contaminants. These devices are required to be tested by a state licensed backflow tester annually, at the time of installation and if any repairs have been made to the system. The series of check valves and relief valves must be tested with a special gauge to ensure they are performing their job. Once the backflow test is complete, the readings are recorded and filed with the city. If you are in need of backflow testing, repair or installation give us a call.
Absolute Plumbing & Boiler – Plumber Since 1992!
Absolute Plumbing & Boiler has been providing quality plumbing repair services to the Westlake area for many years. Westlake plumber Dan Moss holds five state recognized licenses in Ohio. As a state licensed local plumber, he is constantly studying the profession of plumbing. His vast knowledge of residential plumbing systems will assure your home meets today's plumbing code.
Dan's passion for the plumbing trade keeps him seeking new ways to keep your plumbing system safe and efficient. Absolute Plumbing & Boiler is a licensed and insured local plumber near the Westlake area.
If you are in need of a plumbing repair give us a call. Absolute Plumbing & Boiler promise that our work is done expertly and efficiently so you can live and work comfortably. Please request an appointment online or call 440-541-7642
Plumbing Repair Services for Westlake Ohio Residents