Plumber Reviews – Are They Important?
As a local business owner, our plumber reviews are kind of like a performance evaluation. These reviews, also known as feedback, let us know if we are performing up to your expectations.
Online reviews tell us if our knowledge and training are keeping our clients smiling even in some of the toughest situations. Someone once told me "People do business with People they Trust". To me, this is the cornerstone of our business.
As a homeowner, plumber reviews help guide you in choosing the right plumber for the job. The number of consumers who read and trust plumber reviews is increasing. According to one survey over 80 percent of consumers trust reviews as much as a personal referrals.
Reviews and feedback help us to interact with our customer base online while increasing engagement and helping us to build relationships with our clients.  By listening to our clients feedback we are able to fine tune our business philosophy to meet today's standards.
What to Look For in A Review
Beside the "A Rating on Angie's list" or the "Five Star Rating on Google" there are some things you want to look for as you read local plumber reviews. These little references will help guide you in choosing the right company for your project.
Punctual – Did they show up when they said they would?
Cleanliness – How was your home left when they were finished?
Friendliness – Was the plumber easy to communicate with?
Quality of Work – Was the work performed to the highest standards?
By doing your research and focusing on these key points you are on your way to finding the right plumber for you.
How We Get Our Plumber Reviews
One of things Absolute Plumbing & Boiler prides itself on is Quality work and keeping our word. After every service call we perform, we send a Feedback form to our customers to see how their experience was with our services. All of our plumber reviews are automatically posted on this page for everyone to see. This gives us a gauge of how well we are servicing our clients.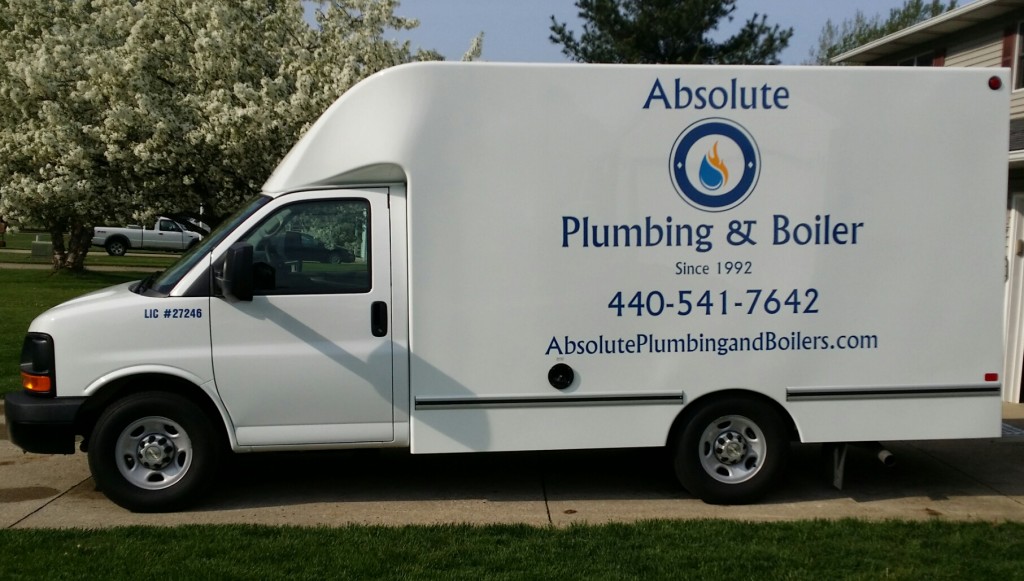 Overall Rating /
124

Total Testimonials
Absolute Plumbing & Boiler
Edward H

- April 27, 2017
Extremely satisfied! Dan is very knowledgeable and good at explaining everything. He took the time to work with me and come up with an optimal solution with cost/benefit considerations.
Marry Pat O

- April 25, 2017
It was a very positive experience. I called and spoke with Dan. He made arrangements to come out the next day. He called and was on time. He was knowledgeable. He located the issue and repaired on first visit. Friendly, polite and cleaned up after himself. Great experience! Fair price. Would refer to anyone. Happy!! :)
Powered by GetFiveStars
Leave Us a Review
We've found that customer reviews are very helpful in keeping our business thriving. We would truly appreciate a review from you!
Visit your preferred site to leave a review or comment: